<!- sidebar-file='/home/sites/www.ahnj.com/web/ahnj/_zumu_sidebar.html' -->


Welcome

Atlantic Highlands is a small Victorian town on the New Jersey shore overlooking lower New York Bay, with Manhattan in the distance. Its hills include the highest point on the eastern seaboard south of Maine.

Many of Atlantic Highlands' Victorian homes have been preserved and restored, adding to the charm of small-town living and providing interesting walking tours in the historic district.


Online Services
All Tax and Water Payments made after 4:00pm using Online Services will be considered next business day.
Pay your TAX BILL
Pay Your WATER BILL
Pay your PARKING or TRAFFIC TICKET
Register for Email Alerts
Other Links
Non Fair and Open Awards
OPRA REQUEST FORM
RFP - Request For Proposals
BID Notices
Atlantic Highlands Historical Society
Monmouth County Sheriff's Hazardous Mitigation Plan
Community Organizations
Atlantic Highlands Borough Hall
100 First Avenue, Atlantic Highlands, NJ 07716
Phone (732) 291-1444
Fax (732) 291-9725
TAX BILLS WILL BE MAILED BY AUGUST 1ST
LAST DAY TO PAY WITHOUT INTEREST WILL BE AUGUST 30TH
---
SATURDAY, AUGUST 19TH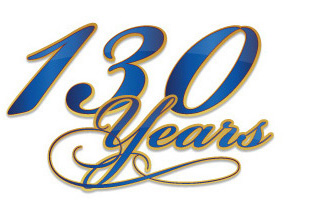 THE LIBRARY WILL BE CLOSED
DUE TO A SCHEDULED POWER OUTAGE
WE ARE SORRY FOR ANY INCONVENIENCE
News & Announcements

---
THE BOROUGH OF ATLANTIC HIGHLANDS NEEDS YOU!
Are you interested in getting more involved with what goes on in Atlantic Highlands? Vacancies have recently occurred on several committees and Boards in addition to the positions the Mayor appoints each year in January. Your input and participation are needed for: Rent Control Board, Shade Tree Commission, Environmental Commission, Planning Board, Harbor Commission, Recreation Committee, Beautification Committee. If interested complete the Citizen Leadership Volunteer Application form.
Council Meeting Recordings now online.
Can't make it to a Council Meeting? Now you can listen to the audio recordings online. Go to: http://ecode360.com/documents/pub/AT0153/Minutes/?subCategory=Council+Meeting+Recordings.
Choose the recording date you want to listen to and open the file. Click on the little green arrow that says Start Recording.
It's just like being in the audience!
Property Pilot
Atlantic Highlands has contracted with PropertyPilot, a Hoboken, NJ based company to provide a public-facing geographic information system (GIS) that will be able to be accessed directly through a link on the municipal website.
About Atlantic Highlands
» Directory
» History
» Maps & Directions
» Newsletters
» Schools
Administration
» Mayor & Borough Council
» Frequently Asked Questions
» Minutes & Agendas
» Buget Information
» Council Login
Departments
» Affordable Housing
» Atlantic Highlands First Aid
» Building Department
» Business Administrator
» Clean Communities
» Code Enforcement
» Emergency Management [OEM]
» Environmental Commission
» Finance Department
» Fire
» Fire Marshall Office
» Harbor
» Health
» Inspections
» Library
» Municipal Clerk
» Municipal Court
» Planning Board
» Police
» Public Works
» Records Bureau
» Recreation
» Recycling
» Shade Tree Commission
» Social Services
» Special Events Committee
» Tax Assessor
» Tax Collector
» Vital Statistics
» Voter Registration
» Water and Sewer
» Zoning Office
| | | |
| --- | --- | --- |
| | If you have any questions or concerns about the content of this website, please email the Borough Clerk. |   |
Borough of Atlantic Highlands | 100 First Avenue, Atlantic Highlands, NJ 07716 | Phone: 732-291-1444 Fax: 732-291-9725