<!- sidebar-file='/sites/www.ahnj.com/web/ahnj/_zumu_sidebar.html' -->
Welcome
Atlantic Highlands is a small Victorian town on the New Jersey shore overlooking lower New York Bay, with Manhattan in the distance. Its hills include the highest point on the eastern seaboard south of Maine.
Many of Atlantic Highlands' Victorian homes have been preserved and restored, adding to the charm of small-town living and providing interesting walking tours in the historic district.


Coming Up!
Today:
Tue Oct 26
Environmental Commission Meeting 7:30 pm
Thu Oct 28
Mayor & Council Meeting 7:00 pm
Sat Oct 30
Halloween Parade and Festival 1:00 pm
Sun Oct 31
Trick or Treating 2:00 - 8:00 pm
Tue Nov 2
Harbor Commission Meeting 7:00 pm
Thu Nov 4
Planning Board Meeting 7:00 pm
<!- box:box-3 -->
Online Services
All Tax and Water Payments made after 4:00pm using Online Services will be considered next business day
Pay your TAX BILL
Pay Your WATER BILL
Pay your PARKING or TRAFFIC TICKET
<!- box:box-3 -->
Other Links
Clean Ocean Action.org
NJ Municipal Guide 2020-21
Non Fair and Open Awards
OPRA REQUEST FORM
RFP - Request For Proposals
BID Notices
Monmouth County Clerk
2020 Monmouth County Hazard Mitigation Plan (pdf)
Monmouth County Sheriff's Hazardous Mitigation Plan
Atlantic Highlands Historical Society
Community Organizations
Robert Wood Johnson Barnabas Health
---
Atlantic Highlands Borough Hall
---
BOROUGH HALL IS OPEN TO THE PUBLIC
Anyone who is not fully vaccinated will be required to wear a mask upon entering the building for services at the Library, Court Office or Borough Hall
---
LINKS TO VIEW ZOOM MEETINGS
---
HALLOWEEN PARADE and FESTIVAL
OCTOBER 30th - 1:00 PM
---
PUBLIC NOTICE
ATLANTIC HIGHLANDS
FIRE HYDRANT FLUSHING
The Atlantic Highlands Water Department will conduct its semi-annual flushing of the entire water distribution system on October 18, 19, 20, 21, 22, and 25 from 9:00 pm – 1:00 am on all dates.
During this time temporary discoloration of water and a decrease in pressure may be noted as a result of the opening of fire hydrants. By turning on your cold-water faucet, this discoloration should clear within a brief time.
If you have any difficulties contact our office at 291-0027.
The Atlantic Highlands Water Department
WATER IS A PRECIOUS RESOURCE -
USE IT WISELY
---
How Can We Improve the Way Atlantic Highlands Communicates with you?
Your responses will directly influence actions taken by the Mayor and Council of Atlantic Highlands
Please complete the
Communication Survey
---
All Dog Licenses must be renewed by January 31st. Rabies Certificates must be valid for 10 months from renewal date. Fees: $11.20 for Spayed/Neutered and $14.20 Non-Spayed/neutered
---
MANY MIND CREEK REMEDIATION
---
A message from the Atlantic Highlands Police Department:
When a crisis affects the Borough of Atlantic Highlands, Municipal and Emergency Management Officials must be able to reach residents instantly with warnings, information, and updates. In order to ensure that residents can be contacted quickly and effectively, the Borough of Atlantic Highlands uses Swiftreach Networks, Inc. as its Emergency Notification service provider.
Swift911 in its simplest form is a system that makes phone calls (along with an email and/or text if you desire) to specific people or areas in the event of an emergency or for sharing important information. All the calls that you receive will have the caller ID listed as Borough of Atlantic Highlands or AHNJ for text messages.
Whether residents need to be informed of fire hydrant testing, a water main break, approaching storm, State emergencies, or other crisis, the emergency notification system is the most efficient way to reach our residents with news.
Atlantic Highlands residents and business owners only.
News & Announcements


Raising Resilient Teens (pdf)
Update Property Assessment Program 2021.docx
Utility Assistance Week
Statewide Effort to Reach Customers in Need of Financial Assistance. The New Jersey Board of Public Utilities (NJBPU) and the Department of Community Affairs (DCA) today announced that May 17-21 is "Utility Assistance Week," dedicated to increasing residents' awareness of the various programs available to support those who have fallen behind on their utility bills and may be newly eligible for financial assistance.
Update: Assessment Demonstration Program (pdf)
Connect to Services (food stamps-Senior Benefits-and more)
STORM DANGER MESSAGE 2021 (pdf)
No Plastic Bags (pdf)
No plastic bags in recycling. Thank you for recycling right!
Do Not Use Plastic Bags for Recycling
Plastic bags are no longer permitted at the county recycling center. When putting your bottles and/or cans out to the curb for pickup you must put them in a container – when bringing them to the borough yard you may not put them in the dumpster in plastic bags; they must be emptied.
Water Sewer Billing (pdf)
The Best of Atlantic Highlands (pdf)
Article in IndustryMag.com September/October 2018, showcasing Atlantic Highlands and Highlands. Check it out!
Why this one tiny town is secretly the best place in NJ
The website OnlyInYourState.com has selected Atlantic Highlands as the best place in New Jersey. Click below to read the article.
Property Pilot
Atlantic Highlands has contracted with PropertyPilot, a Hoboken, NJ based company to provide a public-facing geographic information system (GIS) that will be able to be accessed directly through a link on the municipal website.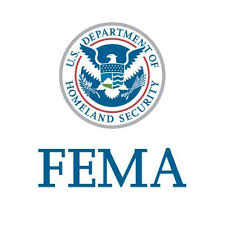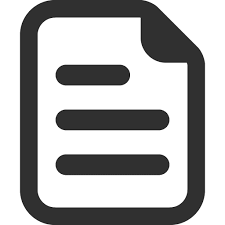 <!- box:box-1 -->
<!- box:box-1 -->
Administration
| | |
| --- | --- |
| » | Mayor & Borough Council |
| | |
| --- | --- |
| » | Frequently Asked Questions |
| | |
| --- | --- |
| » | Planning Board Recordings, Agendas, Minutes |
| | |
| --- | --- |
| » | Employment Opportunities |
<!- box:box-1 -->
AH Harbor
| | |
| --- | --- |
| » | Harbor Meeting Recordings |
<!- box:box-1 -->
Departments
| | |
| --- | --- |
| » | Atlantic Highlands First Aid |
| | |
| --- | --- |
| » | Drug and Alcohol Alliance |
| | |
| --- | --- |
| » | Emergency Management [OEM] |
| | |
| --- | --- |
| » | Environmental Commission |
| | |
| --- | --- |
| » | Inspections (Certificate of Occupancy) |
| | |
| --- | --- |
| » | Special Events Committee |